For nearly a week, I've been at the extravaganza that was TBU in Umbria and have been running absolutely amuck meeting new friends, touring the countryside, eating Italian specialties, dancing the night away and absorbing all the bloggy goodness I can from the likes of The Planet D, Legal Nomads, Velvet Escape, Inside the Travel Lab, The Aussie Nomad… (There are plenty more but I'll stop because I've got to run out to a Perugian chocolate factory. Obviously. You know what they say, "When near Rome, do as the near Romans do!")
Here are a couple of shots I whipped together to tide me over until my next post about Kenya. Stay tuned – that one's near and dear to my heart and I can't wait to share.
PS – Oh yeah, check out my guest post "Fiji in Four Words" over at LandLopers today!
Isola Maggiore, Umbria
Dish No. 1 from last night's eight course Italian chef faceoff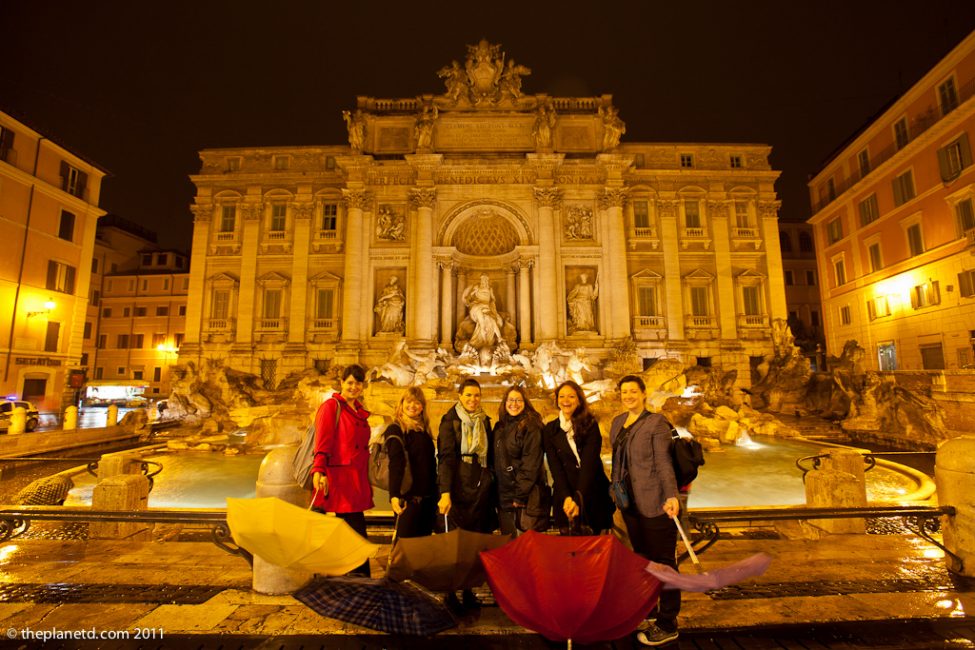 The Trevi Fountain in Rome at midnight – photo courtesy of Deb & Dave at The Planet D 
The view from my HouseTrip apartment in Rome
Pre-dinner showtime in Umbria